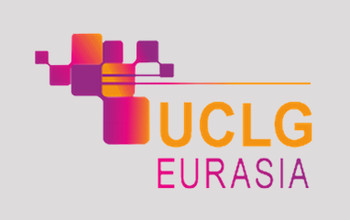 31 July - 1 August 2015. Kazan
 +INFO:  euroasia-uclg.ru
The Eurasia Local Governments Congress will gather local and regional leaders of the Eurasian region from more than 100 cities of Russia and neighboring countries. 
The Congress will be aimed at strengthening cooperation, solidarity and unity in the Eurasian geopolitical region. The main purpose of the event is to increase the capacity and involvement of local authorities of Eurasia in global decision-making process. 
The General Assembly of the Eurasian section of UCLG will be held in the framework of the Congress, where President, Vice-Presidents and the Council of the Eurasian section of UCLG will be re-elected. The results of rating of the international activity of the city will be also presented to the participants of the congress during the General Assembly. 
The theme of the Congress - "Local Decisions for Global Development: towards Eurasian Integration."