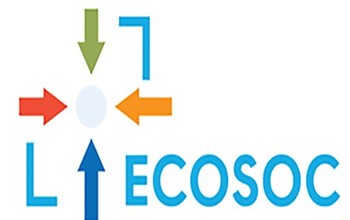 22-25 May 2017. New York, United States
+ INFO: www.un.org
The 2017 ECOSOC Forum on Financing for Development follow-up takes place in New York, from the 22nd to 25th of May 2017. A delegation facilitated by UCLG and in partnerships with other members of the GTF participate.
The delegation includes Mayor Darey Bradley from Belize City (CLGF member), Mayor Daviz Simango from Beira (Mozambique), Mayor Wild Ndipo from Blantyre (Malawi), and Mayor Mpho Khunou, from Rustenburg (South Africa, chair person of SALGA working group on finances).
Local and regional governments at #FFDForum:
► Ministerial segment:
Tuesday 23 May: Ministerial Round Table on "Steps taken towards implementation of commitments contained in the Addis Agenda and other FfD outcomes." 
► Experts segment:
Stakeholder Dialogue: Thursday, 25 May 2017; 3:00 p.m. to 4:30 p.m
► Side-Event:
UCLG, in partnership with UNDESA and UNCDF is organizing a side event on "Urban Finance as a Game Changer for the SDGs", Wednesday, 24 May 2017, 1.15 to 2.30 pm. 
For more information on the side-event, download the flyer here
Context and outcomes
In accordance with the 2015 Adis Ababa Action Agenda (AAAA), the 2nd Forum on Financing for Development (FfD Forum) will review the FfD outcomes as well as the means of implementation of the 2030 Agenda for Sustainable Development (2030 Agenda). The fora assess progress, and challenges for the implementation of the FfD outcomes and the delivery of the Sustainable Development Goals. The Forum also promotes the sharing of lessons learned, addresses new and emerging topics, and provides policy recommendations for action as advanced by the international community.
In Addis Ababa (July 2015), the Global Taskforce has advocated for the acknowledgment of local and regional governments. In July 2016, the Global Taskforce co-organized, through the FMDV, a side-event on Implementing the Addis Ababa Action Agenda at the local level – strengthening municipal finance for sustainable development in LDCs.
This year, in order to contribute to the assessment of progress made in the implementation of paragraph 34 of the AAAA, mayors and representatives from local and regional governments will provide key insight on the challenges they face to enhance local governments revenue generation, as part of (Action Area A) Domestic Resource Mobilization efforts; as well as to improve the level and quality of Intergovernmental Fiscal Transfers and to facilitate local governments' access to Long Term External Resources.
Presence in New York is part of the mandate received by UCLG and the GTF to foster the inclusion of local and regional governments into the decision-making process of the Financing for Development Forum.