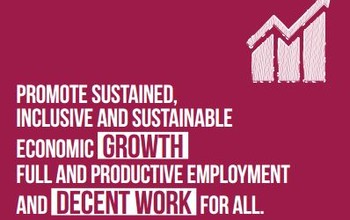 9-12, December 2015. Negombo, Sri Lanka
The UCLG Learning Agenda is demand driven, dynamic and based on practices and needs of members and partners. The question of how to localize the 17 SDGs and its 169 targets has proven to be crucial for Local Governments. Despite the fact that SDGs are universal in nature, implementing these goals will happen at local level, and therefore, local context, constrains and opportunities need to be taken into consideration. To encourage the discussion on localizing SDGs two Peer Learning Events are taking place in December 2015.
Local Economic Development is a key issue identified by Asian members, in particular critical are regional wage policies. Local Governments have to deal with economic growth, employment and working conditions in a day to day basis. Achieving the SDG 8 is challenging for local governments due to rapid urbanization, so that it's becoming more important for local governments to improve their capacity to govern and handle economic development issues. Therefore, ASPAC and the Local Government Associations are interested in understand, share and report about their role towards the SDG 8 to better involve in programs and knowledge management.
UCLG ASPAC, UCLG World Secretariat, the City of Negombo (Sri Lanka), and the ILO, are co-organizing a learning exchange from 9 to 12 of December, focusing on localizing SGDs and more specifically on the SDG 8, on popular (informal) economy, post conflict support and regional wages policies for local economic development. The event foresees the participation of cities from over 10 countries of the region, as well as Local Government Associations and Metropolis MITI, as well as South African members and an expert from the Netherlands Association.
 
Please don't hesitate contacting us if you need additional information at: [email protected]; [email protected]