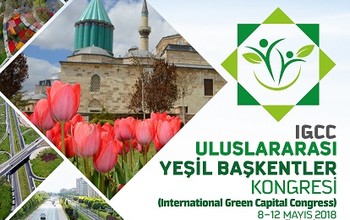 8 may - 12 may. Konya, Turkey.
+INFO: www.yesilbaskentler.com
Konya Metropolitan Municipality is organizing an international congress with the Union of Municipalities of Turkey and 4 universities in Konya. 
This event aims to elaborate a comprehensive city vision for the future by drawing a frame for livable cities with universal values and a projection of decades. Some of the topics that will be discussed are the climate change, sustainable local transportation, land usage, biological diversity or integrated environment management.
More information: