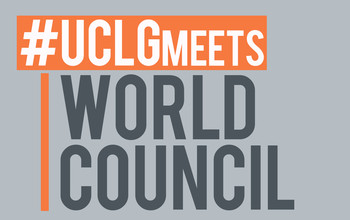 4-6 December, 2015. Paris, France
 + INFO:  www.uclg.org
The World Council is the principal policy-making body of the World Organization. It decides the World Organization's policies and ensures that general policies decided by the General Assembly are implemented.  Composed of around 340 members, it meets once  a year.
 In the programme:
The World Council will be held on the morning of 4 December.
The Climate Summit for Local Leaders will be held on 4 December in the afternoon, on the occasion of COP 21.
The Executive Bureau will be held on the afternoon of 5 December.
Parallel events will also be held on the morning of 4 December, before the World Council meeting, including a PLATFORMA event on Climate & Cooperation.
A seminar titled "From COP 21 to Habitat III: local governments and citizens at the heart of the challenges" will be organized on 5 December by Plaine-Commune and the UCLG Committee on Social Inclusion, Participatory Democracy and Human Rights.
The City of Paris and the Standing Committee on Gender Equality will organize a special session on Women Leadership and Development on 6 December.