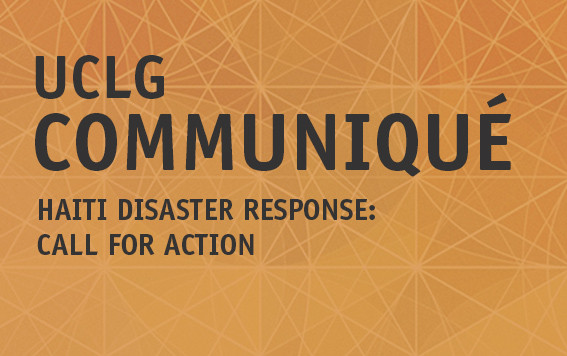 A few weeks ago Haiti was hit once again by a natural disaster. Hurricane Matthew killed more than a thousand people and caused massive damage to infrastructure and personal property in rural towns and villages.
UCLG and its members around the world express their sympathy and solidarity with the people of Haiti and its urban and rural municipalities at this difficult time.
UCLG members in Haiti have asked our organization to disseminate a call to our members across the globe to help respond to the needs of Haitian municipalities.
We therefore call on our members to contact the municipalities in Haiti directly or through the UCLG Working Group on the Prevention and Territorial Management of Crises (s.giovetti@cites-unies-France.org) for more information.
In the coming weeks (most likely in December), there will be a meeting to coordinate action in Haiti. Expressions of interest in this regard are welcome.
The World Secretariat remains at your disposal to support coordinated action.
We will continue to reinforce our values ​​and, in particular, to promote solidarity among our members and beyond.
The World Secretariat
More information: