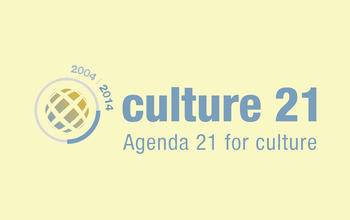 Today  the Committee on culture of UCLG celebrates the 10th anniversary of Agenda 21 for culture, the declaration approved in 2004 by United Cities and Local Governments (UCLG) that relates culture with human rights, sustainability, territory, social inclusion, citizen's participation, economy and governance.
More than 500 cities, local governments and organizations from all over the world are connected to Agenda 21 for culture. With 10 years of specific practices and experiences on that theme, the committee is convinced that a city is not sustainable unless a cultural dimension is explicit and operational.
To celebrate this important milestone, the Presidency Lille Metropole, the co-chairs Montréal, Buenos Aires and Mexico and vice-chairs Angers, Barcelona and Milano, are pleased to present this video as a testimony to its activities and to extend thanks to everyone who has participated in this journey!