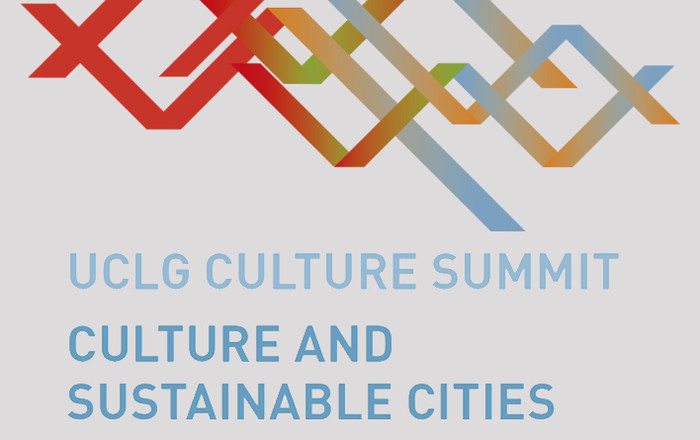 The Culture Summit aims at ensuring that culture is adequately reflected in the overall policy of the World Organization and that the cultural policies of UCLG members are promoted and enhanced with the shared values of the Agenda 21 for Culture.
Since the founding Congress of Paris, culture has been at the heart of UCLG's policy agenda. Following the success of the first UCLG Culture Summit, and considering the growing importance of culture in the framework of sustainable cities, the Executive Bureau of UCLG has decided to convene a second UCLG Culture Summit in 2017.
The first UCLG Culture Summit was hosted by the City of Bilbao (Basque Country, Spain) from 18-20 March 2015, with the title "Culture and Sustainable Cities". It showcased the best projects from the first edition of the International Award "UCLG - Mexico City - Culture 21" and the results of the Pilot Cities programme. It approved and adopted "Culture 21: Actions", a very practical guide on culture in sustainable cities.
The Summit also connected the UN Post-2015 Development Agenda and culture, building on the work carried out in the process to define the Sustainable Development Goals (SDGs), particularly the #culture2015goal and #UrbanSDG.
The "Culture Summit of UCLG" should take place in January, February, March or April 2017.
Local government members of UCLG (cities/regions/local governments) can apply by 29 February 2016 .