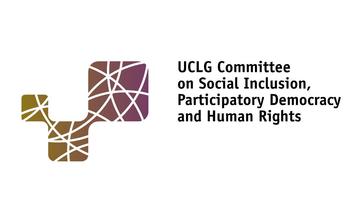 The Programa de Agricultura Urbana (PAU) implements the re-use of vacant urban land for agro-ecological farming on the part of marginalized sectors of local society, granting food security and alternative sources of income to the poor, while also providing public services such as the revitalization of degraded urban plots and the increase of green areas. It began in 2002 and is ongoing.
Programme's objective
The PAU aims to create productive community-based enterprises to ensure the food security of poor citizens and generate genuine income; to promote participatory strategies and solidarity-based forms of production, processing, commercialization, and consumption of healthy food; and to recover abandoned urban areas by using them for social and productive purposes.
Beneficiaries, financing and implementation
The beneficiaries of the programme are: families in situations of structural poverty and nutritional vulnerability; the city population, benefiting from the regeneration of urban spaces and the additional provision of healthy, locally produced food through the program's farmers' markets; and new opportunities of sustainable social interchange.
Municipal funding for the project is decided through Rosario's Participatory Budget policy. The project's implementation is carried out through district assemblies, and activities are prioritized according to the decisions made by the community. 
Main results and obstacles
The main results of the program are: providing food security and additional income for roughly 2000 citizens; regenerating urban waste spaces for productive and sustainable use; fostering self-esteem and social integration of marginalized groups; and achieving the  Best Practice Award from UN-Habitat in 2004.
The main obstacles have been: scarce knowledge of farming on the part of beneficiaries, mostly unemployed persons previously working in sectors such as metallurgy and construction; the demand for secure tenancy of the land on the part of the farmers; and the lack of structured farmers' markets.
For further information, see full case: Inclusive Cities Observatory
For other case studies: http://www.uclg-cisdp.org/en/observatory 
Source: CISDPDH